Learn the Ancestral Art of Storytelling
This course is for teachers, educators, librarians, parents, or anyone else who feels the call to tell stories in a confident way.
Throughout the course I will be sharing pearls of wisdom from my 17 years of telling stories professionally and training people in the art of storytelling.
The course is planned to take place over a 3 week period. The material can be accessed at any time. Once a week there will be a virtual session via Zoom which will be recorded and uploaded onto the platform.
You will learn

How to use the basic tools of narration to tell stories confidently.
To focus on your verbal communication: voice, volume, tone and pauses.
How to learn how to tell a story and adapt your story for different situations.
How to draw a storyboard.
How to lay out the story landscape.
How to engage the listeners and activate the different senses.
The importance of non verbal communication: body and facial expression.
The importance of eye contact and pauses.
Contents:
How to connect with a story.
A selection of stories from different cultures.
Techniques to remember and tell stories.
Narrative tools: voice, character, body language and gestures.
Eye contact.
Story creation.
Your Instructor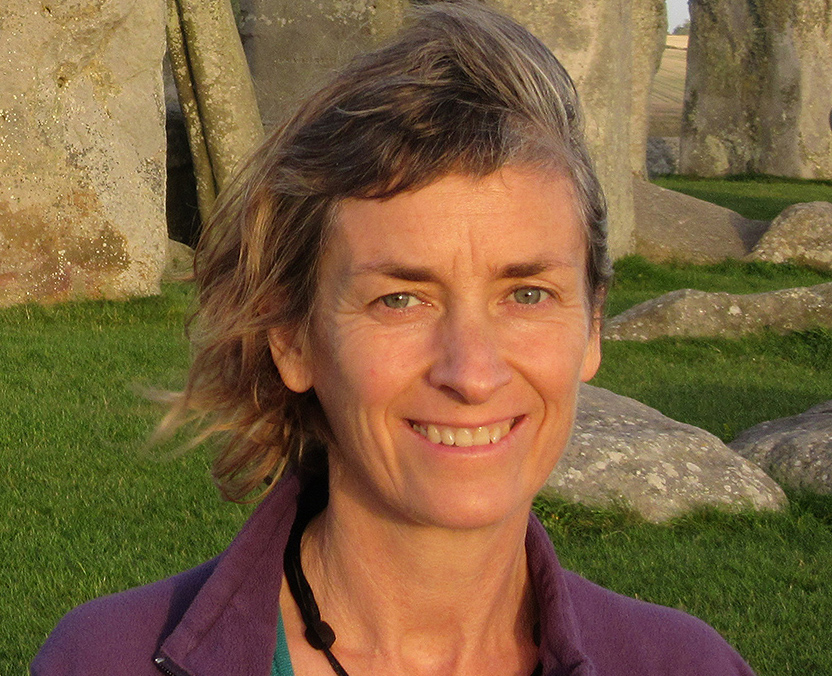 I'm a professional storyteller and I train people in the ancestral art of storytelling. I work with story medicine in private practice and as a group facilitator in unique workshops, weaving storytelling with my training in Art Therapy, Gestalt therapy, Psychodrama and Embodied Dance and Movement therapies. I also offer these online.
I have a degree in Biological Sciences and am part of the global network of Earth Storytellers. The rhythms of nature are very present in my work as I celebrate the Celtic wheel of the year and the lunar cycles. My creativity is inspired in the dawn of civilization, when we gathered around the fire to listen to myths of creation to connect us with our inner selves, our clan and the universe.
I am presently undergoing training in the ways of the Druids with OBOD (the Order of the Bards, Ovates & Druids). I am also training to be a funeral celebrant with River Jones in the School of Celebrancy
I am the founder of Story Arte, a centre for Art Therapy and Storytelling in the village where I live, in the foothills near Madrid.
Please visit my website for further information: www.storyarte.com
---
Soy narradora profesional de historias y formo personas en el arte ancestral de contarlas. Trabajo con el cuento-medicina en terapia individual y como facilitadora de grupos. En mis talleres mezclo la narración oral con mis formaciones en Terapia Gestalt, Arteterapia, Psicodrama Simbólico y Danza y Movimiento Terapia, para ofrecer experiencias únicas.
Estoy licenciada en Ciencias Biológicas y formo parte de la red global de Earth Storytellers. Los ritmos de la naturaleza están muy presentes en mi trabajo. Sigo la rueda del año celta y los ciclos lunares. Mi creatividad se inspira en los albores de la conciencia humana, cuando se escuchaban historias en torno al fuego para conectar con uno mismo, con el clan y con el universo. Soy parte del equipo de formadoras de The Mary Magdalene Mystery School y actualmente me estoy formando con la Order of the Bards, Ovates & Druids y como oficiante de funerales, con River Jones en la School of Celebrancy.
Soy fundadora de Story Arte, Centro de Arteterapia y Narración oral en el pueblo donde vivo cerca de la Sierra en Madrid.
Puedes encontrar más información en mi página web: www.storyarte.com
Course Curriculum
Before you Start your Storytelling Journey
Available in days
days after you enroll
Session 1: The Sun and the Moon
Available in days
days after you enroll
Session 2: The Sleeping King
Available in days
days after you enroll
Frequently Asked Questions
When does the course start and finish?
You can start the course at anytime and you will have instant access to the course material. However if you would like to attend the 3 live sessions please send me an email at
[email protected]
for the dates and times. We usually do the course over a 3 week consecutive period. The next course starts in April 2021.
Will you repeat the course?
I intend to offer this introductory course on a regular basis and you would be welcome to repeat any sessions that you missed. Feel free to write to me at
[email protected]
for news of upcoming courses.
How many hours a week would I need to dedicate to the course?
The live sessions last approximately 2 hours per week. It would be good to set aside another hour to practice. I often work on my stories in my dreams and when I am in the shower or walking the dog 🙂
What happens if I miss a live session?
The videos of the live sessions will be uploaded to Teachable for a limited period, so you can watch them at a time that suits you. My intention is to repeat the course and you would be welcome to join in any sessions that you missed.