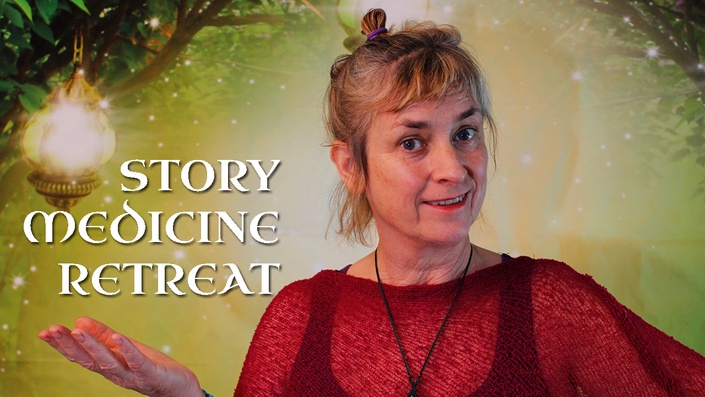 Story Medicine Retreat in English
Ancient Wisdom for Times of Change
Story Medicine retreat
If you don't know the trees, you can get lost in the forest.
If you don't know the stories, you can get lost in life.
Proverb from a Siberian elder
I am offering this free retreat throughout the days surrounding the Coronavirus outbreak, because I firmly believe that the wisdom of stories can help us find a way through the forest of life in this moment.
Each week we will connect with one story and explore its wisdom through different techniques. We may draw on visualization exercises, psychodrama, art therapy and mindfulness.
As I launch this retreat, I am not 100% sure about which stories we will be using and how long the retreat will last, because life is moving so quickly and there is a lot of uncertainty about the near future.
I hope that this story medicine retreat will shed a light in the darkness for those who need it.
Your Instructor

I'm a Storyteller. As a child in my native land, Scotland, the books I read filled my life with adventure and sowed the seeds of passion in my heart. My Celtic roots and its long oral tradition nurtured this passion, until one day I became a professional Storyteller and started to train others in the ancestral art of storytelling.
I weave storytelling with my training in Art Therapy, Gestalt therapy, Psychodrama and Dance & Movement therapies into unique workshops. I offer these workshops online, in Spain where I live, and also outside Spain.
My creativity is inspired in the dawn of civilization, when we gathered around the fire to listen to myths of creation to connect us with our inner selves, our clan and the universe. It is also present, in the 8 festivals of the Celtic wheel of the year that we celebrate in Story Arte, my centre for Creativity and Personal development.
I am part of the priestess training team in the Mary Magdalene Mystery school and I am presently undergoing training in the Order of the Bards, Ovates & Druids.
Please visit my website for further information: www.storyarte.com
Course Curriculum
Before You Start
Available in days
days after you enroll
Session 1
Available in days
days after you enroll
Session 2
Available in days
days after you enroll