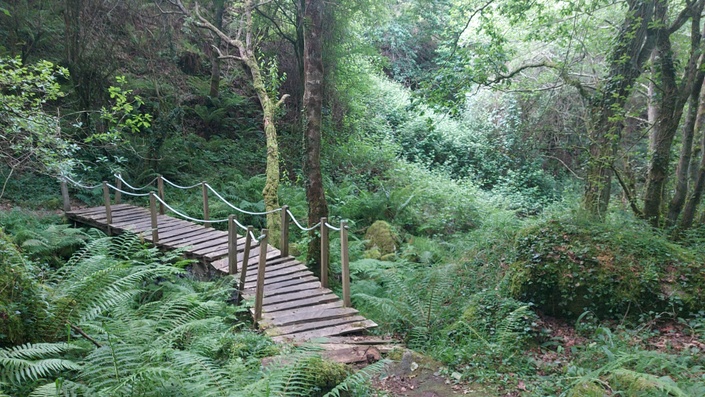 Landscapes in the Land of Story
Journaling and Storytelling with Jennifer and Mo
Join Jennifer Ramsay and Mo Szulejewska in this unique journey, to landscapes in the land of story.

Decipher hidden codes in ancient stories and find the keys to unlock your own treasure chest of inner resources.

Who lives in a cave in the mountain?
What underwater treasures are waiting to be discovered?
What life is lying dormant in the desert?
Dare you venture into the heart of the deep, dark forest?
Stories are our compass

"If you don't know the trees, you can get lost in the forest, If you don't know the forest, you can get lost in life"
Journaling is our tool

"You don't need to be a skillful writer to tap into the power of journal writing – only a willingness to engage and be curious. As Christina Baldwin said: journal writing is a voyage to the interior"

Details of the Journey

Tuesdays 18:15 – 20 h UK time (19:15 - 21h CET) Provisional dates and times

4th October
11th October
18th October
25th October
1st November
8th November
15th November
The sessions will be recorded and available for viewing on the teachable platform
Bio: Mo Szulejewska
Mo is a pluralistic counsellor, seasoned journal keeper and an experienced workshop facilitator. Her experiential workshops are carefully crafted to offer an engaging and nurturing environment where participants can participate and reflect while developing tools that can be used in both personal and professional life.
Mo has a degree in English, MSc in Counselling from Abertay University and Certificate of Advanced Study from the Therapeutic Writing institute in USA.She is a member of Lapidus International
She has written articles on journaling that have appeared on the website of Cruse Bereavement Care Scotland and been published in Lapidus International Journal (Autumn 2019) and in Transformation through Journaling – a Complete Guide for Coaches, Counsellors and Clients (Routledge, 2021)
Bio: Jennifer Ramsay
Jennifer Ramsay is professional storyteller and Art therapist. She offers unique workshops, weaving storytelling with Art Therapy, Gestalt therapy and Psychodrama.
She has a degree in Biological Sciences and is part of the global network of Earth Storytellers and a member of The Climate Psychology Alliance. Her creativity is aligned with the rhythms of nature as she follows the Celtic Wheel of the Year and the lunar cycles.
Jennifer is the founder of Story Arte, a centre for Art Therapy and Storytelling in the Sierra de Madrid, where she trains people in the Art of Storytelling and accompanies people with their life stories.
Your Instructor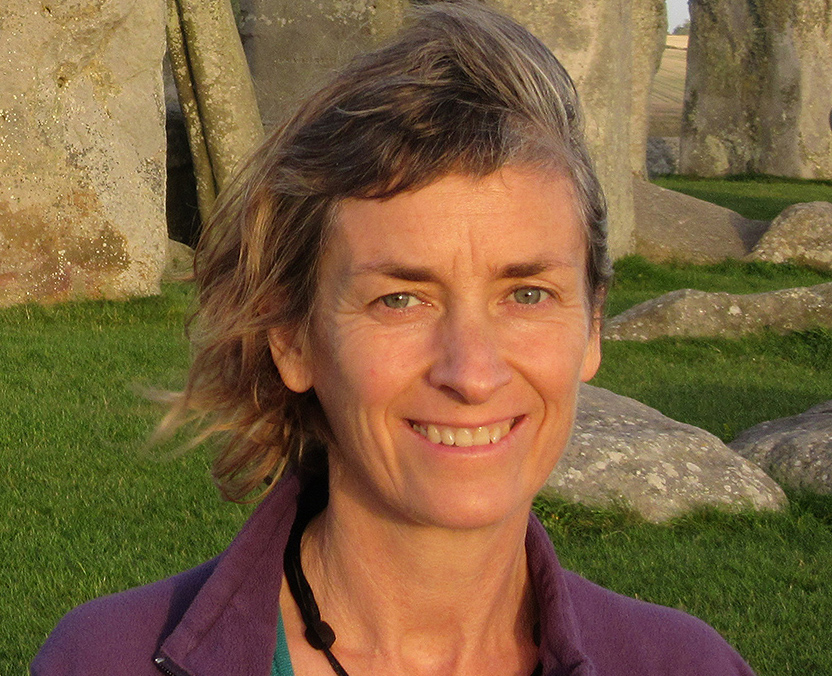 I'm a professional storyteller and I train people in the ancestral art of storytelling. I work with story medicine in private practice and as a group facilitator in unique workshops, weaving storytelling with my training in Art Therapy, Gestalt therapy, Psychodrama and Embodied Dance and Movement therapies. I also offer these online.
I have a degree in Biological Sciences and am part of the global network of Earth Storytellers. The rhythms of nature are very present in my work as I celebrate the Celtic wheel of the year and the lunar cycles. My creativity is inspired in the dawn of civilization, when we gathered around the fire to listen to myths of creation to connect us with our inner selves, our clan and the universe.
I am presently undergoing training in the ways of the Druids with OBOD (the Order of the Bards, Ovates & Druids). I am also training to be a funeral celebrant with River Jones in the School of Celebrancy
I am the founder of Story Arte, a centre for Art Therapy and Storytelling in the village where I live, in the foothills near Madrid.
Please visit my website for further information: www.storyarte.com
---
Soy narradora profesional de historias y formo personas en el arte ancestral de contarlas. Trabajo con el cuento-medicina en terapia individual y como facilitadora de grupos. En mis talleres mezclo la narración oral con mis formaciones en Terapia Gestalt, Arteterapia, Psicodrama Simbólico y Danza y Movimiento Terapia, para ofrecer experiencias únicas.
Estoy licenciada en Ciencias Biológicas y formo parte de la red global de Earth Storytellers. Los ritmos de la naturaleza están muy presentes en mi trabajo. Sigo la rueda del año celta y los ciclos lunares. Mi creatividad se inspira en los albores de la conciencia humana, cuando se escuchaban historias en torno al fuego para conectar con uno mismo, con el clan y con el universo. Soy parte del equipo de formadoras de The Mary Magdalene Mystery School y actualmente me estoy formando con la Order of the Bards, Ovates & Druids y como oficiante de funerales, con River Jones en la School of Celebrancy.
Soy fundadora de Story Arte, Centro de Arteterapia y Narración oral en el pueblo donde vivo cerca de la Sierra en Madrid.
Puedes encontrar más información en mi página web: www.storyarte.com
Frequently Asked Questions
When does the course start and finish?
The course starts on the 4th October and finishes on the 15th November Here are the provisional dates: 4th, 11th, 18th, 25th October and 1st, 8th and 15th November
How long do I have access to the course?
How does lifetime access sound? After enrolling, you have unlimited access to this course for as long as you like - across any and all devices you own.